VPI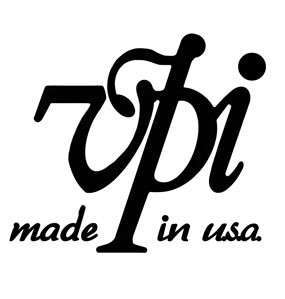 Visit Site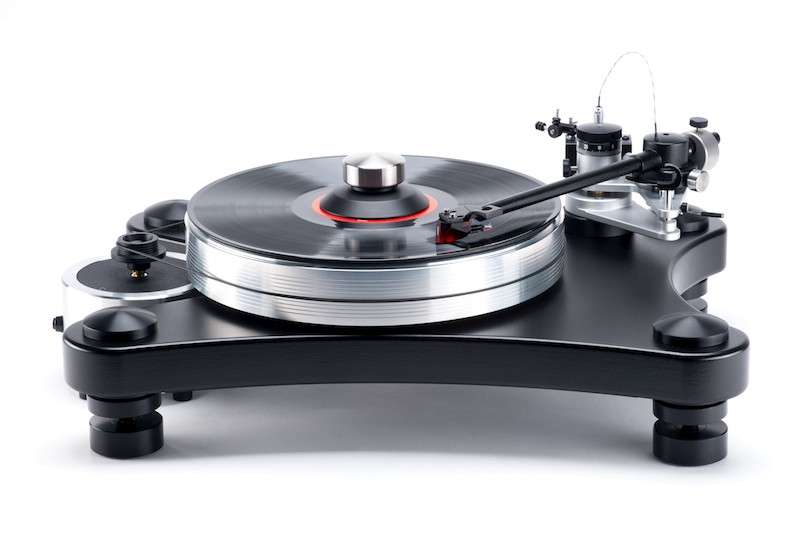 Prime

The past 3 years VPI has been focusing mainly on new/entry level audiophiles and getting them to embrace vinyl for the first time. With the Prime we wanted to get back to our roots and focus on the existing audience with a table that offers quality hi-end sound while taking advantage of our improvements in technology. Also, it was important to show the industry that we will still be making new turntable and designs whether Harry is in the factory or poolside! The Prime is Mat Weisfeld's first solo design on a table with Harry's approval as well as input from the rest of the VPI staff. The shape of the Prime is meant to have a curvier and sexy look compared to the "classic" look of our tables over the past 10 years. At same time having the footprint to accommodate the space needed for a 10 inch 3D arm. We were able to get the price lowerfor the 3D arm because of our improved technology and increased volume in printing and supply.

The Prime includes the following:

10 inch 3D arm
VTA Tower for VTA/SRA on the fly
Classic 20 pound platter and bearing
Outboard 300 RPM motor housing
New "Prime" feet which offer improved isolation and better mechanical grounding
Stainless Steel/Delrin record clamp
The Prime is also being offered as a package with the SDS, Synchronous Drive System.
The Turntable:

Chassis made of black textured vinyl over MDF with an 11 gauge steel plate bonded to the underside for the ultimate in resonance control and feedback rejection.
Four solid Delrin corner assemblies designed for isolation and mechanical grounding!! A first.
A 300 rpm 24 pole AC synchronous motor capable of high torque and quiet operation installed in a separate aluminum and steel machined assembly.
Inverted bearing - hardened stainless steel shaft, 60 Rockwell chrome hardened ball, spinning in a phosphor bronze bushing and sitting on a PEEK thrust disc. The belt side load is placed at the center of the spinning bearing for zero teeter-tooter effects.
20 pound damped platter machined from 6061 aluminum to +/- .001" in a 39" circumference!!!
Motor pulley has an accuracy of +/- .0005" when leaving factory.
Wow and flutter: >.1%
Speed Accuracy: >.03%
Rumble: >85db down
Overall Dims 21 3/8" x 15 3/4"
Footprint is 19 1/2" x 13 3/4"
54 lbs packing weight
The Tonearm:

Pivot to spindle: 258mm
Effective length: 273.4mm
Overhang: 15.4mm
Offset angle: 19.98 degrees
Average RMS distortion: 0.311%
Internal wiring: premium Discovery wire, optional Nordost Valhalla
New design 3d printed one piece body for the ultimate in resonance control.
Full length copper shielding tube internally
Adjustable side weights for finer azimuth settings.
Built in "Easy lift" finger lift.
Offset stainless steel counterweight for stability
Easy setting of VTA/SRA in thousandths of an inch, calibrated and repeatable
Adjustable anti-skate.
Available Upgrades:

Periphery Ring clamp for the ultimate in record warp reduction
HR-X Center Weight, perfectly complements the periphery clamp
Synchronous Drive System (SDS) for the utmost accuracy in motor speed and fine speed adjustments.
Single Motor Flywheel (must be used with SDS)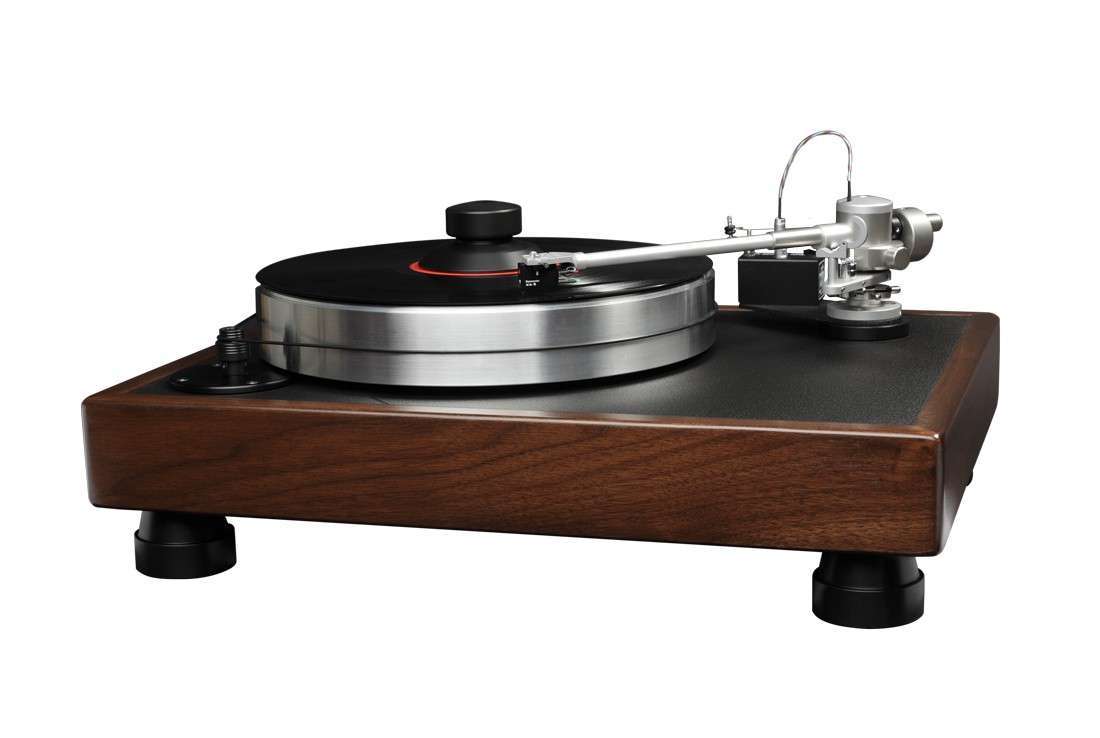 Classic 1 Turntable


Hi Fi Plus - Turntable of the Year - 2009

Absolute Sound - Turntable of the Year 2009 and 2010

Harry Pearson - Golden Ear Award 2009

Anthony Cordesman - Golden Ear Award 2010

The VPI "Classic Turntable" comes standard with the unipivot JMW-10.5i tonearm Special Edition in rigid mount mode. The "Classic Turntable" uses new VPI silver coated pure copper wire, a solid plinth with black oak or walnut finish (at no additional cost), a solid mounted 600 RPM AC synchronous motor, new 5cm thick machined aluminum platter, silent inverted bearing, and new isolator feet derived from the HR-X.

The sound of the "Classic Turntable" is fast, clean, wide open, with deep powerful bass, and unequalled in speed stability. The "Classic Turntable" gives any turntable made regardless of price a serious "run for the money."

This completely new design has produced the simplest and one of the best sounding VPI tables to date.

VPI "Classic Turntable" Features:

*Special Edition JMW-10.5i SE tonearm - By giving up "vta on the fly" adjustments, you get most of the sound of the highly reviewed JMW-10.5i tonearm. A new less expensive base and mounting saves hundreds of dollars but gives up little in sound.
*New 6061 machined aluminum 8kg high inertia platter with precision inverted bearing and stainless steel damping plate.
*Speed stability on par with a master tape - Due to the rigid mounting of motor - platter - tonearm there isn't any random motion to cause speed instabilities.
*Noise rejection allowing the "Classic Turntable" to sit on a wood shelf near four 15" subwoofers and having virtually no feedback.
*Lack of random motion between the motor - platter - tonearm gives the ultimate in low level resolution. Not only does this rigidity improve speed stability, it also allows the retrieval of low level information with the world's great turntables and pushing against master tapes.
*Absolutely solid, non-resonating laminated one-piece chassis holding all components. This is not a wooden frame; it is a solid laminated 6.5cm thick MDF block with 11 gauge steel attached to the top with silicone and long bolts through all the layers. The chassis weighs 13.5Kg and is totally non-resonant.

*Black oak or walnut wood side finish.
*RCA jack termination so you can use the interconnect of your choice.
*Tonearm anti-skate - For those that require the fine adjustment of anti-skate, it is standard on the JMW-10.5i SE.
*Optional lift off full dustcover is available.
* Optional periphery ring clamp.
* Optional SDS power supply.




Scout
"Rather, this is a flat-out, unconditional, "Holy Mother of Crap, I can't believe how good this thing is" recommendation. It's hard to imagine another way of spending $****.** that will add this much to your system." - Art Dudley - Stereophile

The SCOUT has become the worlds best-reviewed turntable! The SCOUT is the lowest priced turntable in STEREOPHILES Class "B" and has attained high performance records worldwide.

For improved stability and damping, the Scout's chassis is made from 1 1/8" thick MDF bonded to a 12 gauge steel plate. The massive platter is composed of 1 3/8" acrylic and is mounted to an inverted bearing of Teflon and brass on a 60 Rockwell case hardened shaft. The 600 RPM AC synchronous motor is contained in a separate steel housing and drives the platter with smooth, quiet operation.

The JMW-9 tonearm is the perfect complement to the Scout, offering all the advantages of a unipivot tonearm at a bargain price. The arm has a low friction bearing mounted onto a solid stainless steel rod with a knurled ring to set VTA (Vertical Tracking Angle). As with the more expensive JMW-10.5i" and JMW-12.7" arms, the tonearm wand assembly of the JMW-9 can be removed and replaced in seconds. This allows instant cartridge changes with multiple armwands. An RCA junction box allows any RCA-terminated interconnects to be used.

The JMW-9 uses the same geometry and mounting as the Rega RB300 tonearm and can be dropped right into the Rega armhole with no modifications.


VPI Scout Features:
- 1 3/8" thick acrylic platter
- 1 1/8" thick MDF/Steel chassis
- AC Synchronous motor in isolated steel housing Beautiful black satin finish



Product Reviews:
"The thing that impressed me most about the Scout was its effervescent character. Perhaps its low mass and acrylic platter are responsible for the sense that it just wants to boogie. While the less expensive 'table doesn't convey a feeling of grandeur like the HR-X, which does a magnificent job of conveying hall space, I couldn't help feeling that the Scout might be nimbler than it big brother. The notes just popped out of it with no sense of delay." - Jacob Heillbrunn, The Absolute Sound, June/July 2007, Issue 172

"What the Scout does show, however, it that, yes, more costly innovations are indeed filtering down to budget 'tables. The result is that audiophiles have more options than ever before. And without a doubt, the Scout is a fabulous one." - Jacob Heillbrunn, The Absolute Sound, June/July 2007, Issue 172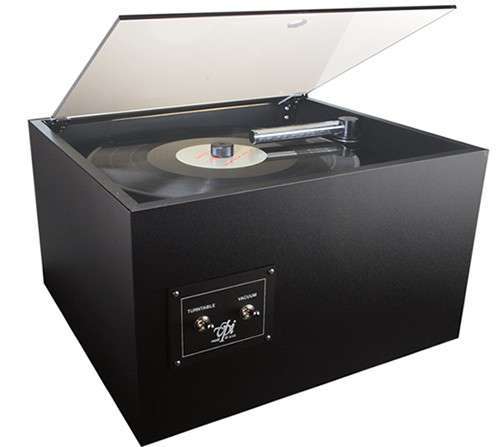 The HW-16.5 is the standard in affordable record cleaning machines but neither its build quality nor its cleaning power has been compromised. Its high-torque, 18 RPM turntable motor is more than capable of withstanding the pressure of heavy scrubbing during extended cleaning sessions, and its 35-second cleaning cycle per side makes quick work of even the dirtiest records. Now with self aligning vacuum suction tubes for even more accurate cleaning, the HW-16.5's high-powered vacuum ensures quick, deep cleaning. The newly designed vacuum pickup tube automatically adjusts to accommodate records of any thickness. The internal fluid collection system is made of stainless steel to prevent corrosion, and the fully enclosed design prevents splashing. In the VPI tradition, all components are extra heavy-duty and professional grade.

"I have found the HW-16.5 to be an outstanding performer. The record surfaces are microscopically clean and are so pristine they look new!" -- Bert Whyte, Audio Magazine

****STEREOPHILE PRODUCT OF THE YEAR AWARD WINNER****

Clean your records with the HW-16.5 and hear what you've been missing.

Features:
35 second cleaning cycle (wash/dry) per side
18 rpm high torque turntable motor
No liquid touches record label
Fully enclosed: no splashing, no mess
Powerful suction (vacuum) ensures quick deep cleaning
Removes old residue, prevents new build-up
Fail safe design
All components extra heavy-duty professional grade
Safety coated record contacts, easily user replaceable
Leaves a pristine, dry, static-free record
Built-in stainless steel water collection system
New vacuum tube assembly with auto adjustment
Removes solution from record's surface all at once

Includes:
Built in dust cover
8oz bottle of VPI cleaning fluid & cleaning brush


Replacement brushes, fluid and suction tubes may be purchased as needed.



All VPI products available - Please Enquire