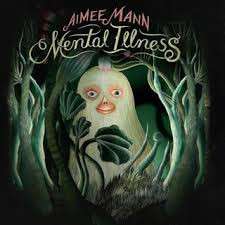 Pauls Choices
This ones a favourite at the moment standout tracks include,
Goose Snow Cone/ You never loved me/stuck in the past/patient Zero/ Rollercoasters
certainly worth a listen and very consistent all the way through. great lyrics to boot. -Paul.
Over the course of her career, Aimee Mann has given voice to those who aren't necessarily losers so much as self-saboteurs, lovers who bristle at intimacy, who race full speed ahead toward happiness only to shoot themselves in the foot just shy of reaching their goal. "Always snatching defeat/It's the devil I know," she sings on "Goose Snow Cone," the opening track of her ninth album, Mental Illness. "Even birds of a feather find it hard to fly," the singer-songwriter goes on to say. Love may be the answer, and it may be all that we need, but it's not always the last word.
It's true enough that the operating mood on Mental Illness is one of melancholy—and not just because of the sad-sack nature of the characters that Mann brings to life, but because of the slow tempos and acoustic instrumentations. Mann has described this, her first album in five years, as an "if-they're-all-waltzes-so-be-it record," and though they're not all waltzes, they are all songs about the solitude her characters feel in the wee hours of the morning.
Whether that qualifies the album as depressing is subjective, yes, but I'm doubtful given how funny and often beautiful this album is. The songs here feel expertly honed, boiled down to their essence both lyrically and melodically. Mann is perfectly capable of assembling a song from nothing but puns and wordplay. She deploys her wit with precision on Mental Illness: These songs are stark character studies, heavy-hearted, disillusioned, and spiked with just the right amount of black humor.
The album's arrangements are all acoustic, Song for song, at each turn it exhibits the casual mastery of her razor-sharp pop instincts. "You Never Loved Me" is the most immediately winsome, a tiny masterpiece about how sarcasm and snark are covers for bruised emotions: "Boy when you go, you go/Three thousand miles just so I'll know/You never loved me," Mann sings wryly. Then she keeps circling back around to that title phrase, and it stings a little more each time.
"Gotta keep it together when your friends come by," Mann sings on "Goose Snow Cone," about a couple whose bond is fractured but who are trying to hang in there anyway, putting on a brave face when they're around others and choosing to nurse their cuts and bruises only in private. Mann's best work has always lingered on such private reverie, and Mental Illness is one of her most ravishing and affecting hymns to solitude.
Alt j -Relaxer
What if Radiohead had used their Nineties digital prog to escape into the past rather than fight the future? That's the vibe of "3WW," the prettily mordant first track on Alt-J's third record, a glitch-y modern version of Fairport Convention's folk pastorales. The U.K. art rockers have a nice time messing with history – their "House of the Rising Sun" is a minimalist chamber rumble, with singer-guitarist Joe Newman adding his own poetry to the original. At times their idea-heavy songs can feel weighed down by cleverness (the Primus-y "Deadcrush"). But Alt-J can create a dark beauty that's like moonlight on an English moor.
Jason Isbell and the 400 unit-The Nashville Sound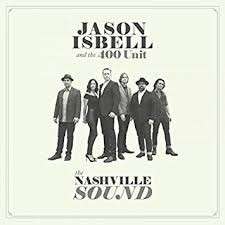 The Nashville Sound follows in the wake of Isbell's 2013 breakthrough Southeastern and its 2015 follow-up Something More Than Free, albums that introduced the former Drive-By Truckers third-man to a larger audience with their tales of drunken demons and fresh beginnings. But after spending the last five years reckoning with past darkness, Isbell, 38, shifts his gaze outward. He pledges everlasting faith to his wife on the tearjerker "If We Were Vampires," offers parental advice on the backyard bluegrass of "Something to Love," and delivers an urgent warning to the white male demographic, which overwhelmingly voted for Trump, on "White Man's World." Isbell points to a more expansive musical future, one where he's free to indulge his whims, fully unburdened by the notion that he's the last of a dying breed.
Neils Choice
OM -Advaitic Songs . Advaitic Songs is the fifth studio album by the band Om, released on July 24, 2012. The album has received a generally favorable response from both fans and critics, though its reception was more mixed than past works. The album has a 67 on Metacritic, indicating "generally favorable reviews".[6] As with Pilgrimage and God Is Good, Advaitic Songs' album cover again visits Abrahamic Iconography. The cover of Advaitic Songs features an image of John the Baptist.