Paul's Choices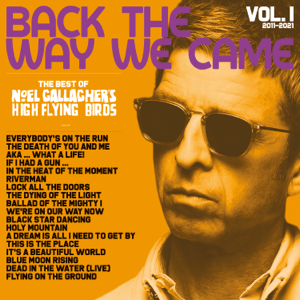 Noel Gallaghers- High Flying Birds -Back the Way We Came
How do you follow the success of an era-defining band? It's been ten years since Noel Gallagher first attempted to answer that question – launching his post-Oasis career with the release of his debut album with his High Flying Bird. Now, a decade later – following three chart-topping LPs, and album sales in their millions – he's decided that a little celebrating is in order.
For a man as famously self-assured as Gallagher, it's no major surprise that he's taking the Greatest Hits route now, with an 18-track project curated and compiled entirely by himself. But as the mine of material on Back The Way We Came Vol. 1 attests, there's plenty to celebrate. He's rising to the occasion, too – kitting out new tracks 'Flying On The Ground' and 'We're On Our Way Now' with lush arrangements and rich backing vocals.
Spanning years and genres, Back The Way We Came offers a fascinating overview of the evolution of Gallagher as a songwriter over the last decade. From 2011's self-titled debut album, which contained tracks originally penned for Oasis, to the disco-pop approach of 2019's 'Black Star Dancing', he retains a wildly unwavering trust in his vision. Instead of re-recording 'Dead In The Water' for the project, as he originally intended, he embraces the raw authenticity of the sole radio-session recording, performed live at RTÉ 2FM's studio. Previously released as a bonus track on Who Built The Moon?, 'Dead In The Water' is a highlight of the compilation – showcasing the vulnerability behind the bravado that has always marked Gallagher as a captivating talent.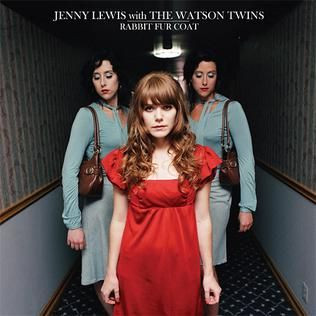 Jenny Lewis and the Watson Twins -Rabbit Fur Coat
Linda Ronstadt never got hung up on writing her own material. When she found a song she liked, she sang it, and nobody complained that her biggest hits were covers. Jenny Lewis, armed with a lovely voice and too little material, should have taken the same route. On her solo debut and her most soul/country record to date, Lewis' vocals sparkle and the intimate performances make a great first impression, but ultimately, the material grounds her.
The production is arresting: The engineers-- primarily Bright Eyes guy Mike Mogis-- are always ready for Jenny Lewis' close-ups, from the soaring a cappella opening track to the acoustic ballads, where they adoringly catch the strengths and nuances of her crisp, clear alto. The Watson Twins also earn their album co-credit with big gospel harmonies. (And the twin thing doesn't hurt: dig their Shining-esque pose on the front cover.) The twins are a winning addition to every song on which they appear, although they sound so good that you start to take them for granted. It's not that they sound good here, so much as they would sound good anywhere; they could back up Khanate and still turn heads.
But on repeated listens, the songwriting makes the album lukewarm. The melodies feel textbook, and the lyrics disappoint; they're often unwieldy (like the flurries of multisyllabic words on "You Are What You Love") or vaguely nonsensical (the title song seems heartbreaking, but just try to parse it). This material lacks the grace or the wit that could make the songs sizzle: a line like, "When you're sleeping with someone who doesn't get you/ You're gonna hate yourself in the morning," lacks the clean punch of, say, "I may hate myself in the morning/ But I'm gonna love you tonight." (It's not even a "This One's for the Girls".)
While the spare acoustic arrangements suit Lewis' voice, they don't lend themselves to the hooks and idiosyncracies that made Rilo Kiley. Lewis put far more on the line in her band's "I Never", and although that song has a bit of kitsch, its ruby red cowboy boots stomp on the toes of most of this album. In fact, more than any indie country album in months, Rabbit Fur Coat makes me question why indie singers put on their cowboy hats in the first place. The classy folk and Americana that Lewis invokes here never goes deeper than an aesthetic decision, and she's better at talking about bad times than bringing them to life-- or making them go away.
That's also why the lone cover on the record, of the Traveling Wilburys' "Handle With Care", doesn't bug me. Some Fork staffers hate this cut with a burning bile, especially when Lewis invites Conor Oberst, Ben Gibbard, and M. Ward to sit by her campfire and share the vocals. I just think it's cute that the quartet set themselves up as aged Bob Dylans or Roy Orbisons-- even if it's an easier sell to aim a few years younger and call them our generation's Jackson Browne, James Taylor, Stephen Stills, and, of course, Linda Ronstadt.
Neil's Choices: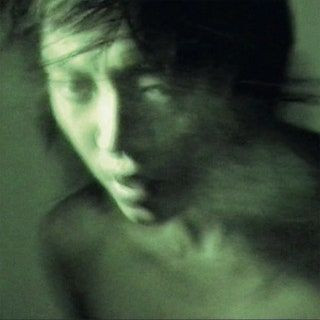 Pan Daijing -Jade
Pan Daijing has a keen ear for the vicissitudes of the human voice—the way it can commune or conflict with its environment, or how it can spark immediate, visceral sympathy and then plunge into revulsion with a choking throttle. Since the release of her 2017 debut LP Lack, the Berlin-based experimental artist has written and staged operatic works for upward of a dozen singers, constellating voice in the service of narrative, finding the edges where difference makes friction. In the studio, she laces her solo work with voices that beckon and spit, hinting at story and then submerging those hints in discomfiting electronic noise. She is a skillful collagist of biomechanical sound. On her second album, Jade 玉观音, Daijing breaches more intimate terrain, using the voice and its antagonists to excavate images of unceasing loneliness and deep, unruly need.
"I take my bath in the ocean/I can't get out," Daijing says in the closing moments of "Let 七月." The couplet reveals the paradox of scale on which her work often plays. Within the span of a few words, she drifts upon the ocean's inconceivable expanse and, at the same time, is crammed into a bathtub. An open horizon and a tight, windowless room collapse into a single scene. Inside it, Daijing luxuriates and is trapped. "Let 七月" offers something of an oasis from the album's industrial scrapes and whines. Yet the terror and discombobulation central to Daijing's work never quite ebbs. Even at their calmest and most curious, the voices she orchestrates don't soothe. They fester; they salivate; they probe, rooting for more than what the surface offers. If the voices on Lack could feel abstracted, alien, the ones that appear on Jade 玉观音 venture direct address: "Did I ever need you too much?" Daijing asks on "The Goat 二月," her murmur barely audible against an ominous synthesizer pulse. "If you ever leave, I'll go with you."
These spoken-word soliloquies carry the urgency of intolerable secrets, irritants that require indiscriminate purging. Throughout the album, strands of voice drape across instruments that sound just enough like they come out of a body that they take on an uncanny quality. A low, snarling stringed instrument seems to breathe on "Dictee 三月"; analog synthesizers chirp and burble alongside impromptu laughter and a brambly, computerized growl on "Tilt 四月"; a diaphragmatic bass tone stumbles and lurches through "Ran 乱." Daijing delights in that confusion, the ear's misrecognition of an instrument as another body, tortured to extremes and calling out.
Jade closes with the gutting "Moema, forever 九月," a piece with uneasy Sprechgesang at its heart. "I forget her," Daijing repeats against purring machine drone and intermittent piano strikes. Her voice arcs upward, as if she's searching for a question mark. "Forget her face, forget her smell, forget her finger." She is able so precisely to remember the things she forgets, to enumerate them. They pile up like keepsakes in a box. Her voice trudges on, strained to the point of breaking, but it does not break. The whirring environment sputters and stalls. The piano calls, insistent; a synthesizer wordlessly shrieks. Daijing, her voice shallow but steady, goes on forgetting, making a spectacle of the absence until there is no light left, until all that remains is loss.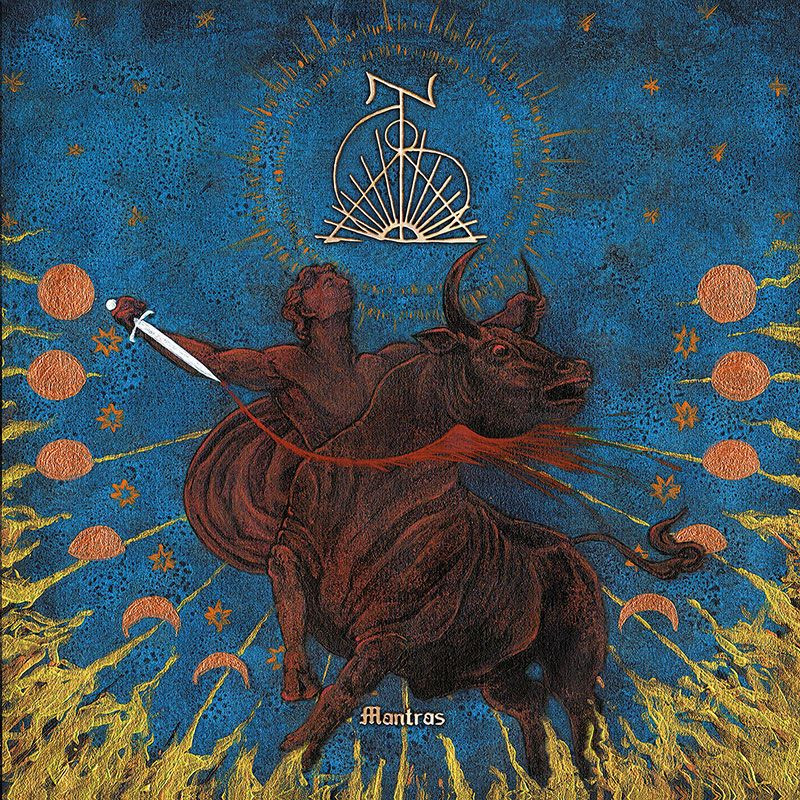 Grand Loge -Mantras
France's Grande Loge offers Mantras, their first full-length album. While ostensibly falling into the tribal ambient subcategory, Mantras is so richly composed and performed that anyone who appreciates folk, ambient, free improvisation, or throat singing would find much to like herein.
Instrumentation centers around violin, buzuki, nafar, shaman drums, and tanpura, giving the tracks a medieval and ritualistic feel. The vocals are layered chants that encompass ancient prayers, apparently in both established languages as well as patterns of syllabic utterances. The registers of the voices vary from bassy to midrange. Accompanying them are martial percussion and strummed strings.
The compositions are dense and earthy, evoking ancient cultures. This results in cinematic overtones as well, and it is easy to see how some of these pieces could be incorporated into movie, television, or video game soundtracks. Comparisons could be made to Raison d'Etre and Phurpa, but Grande Loge is its own animal.