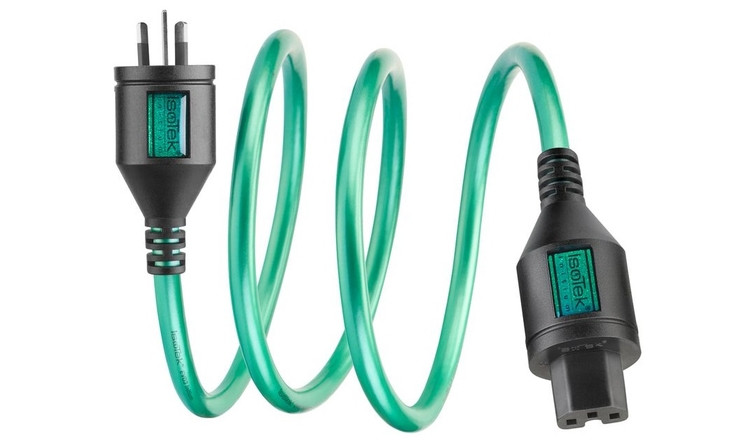 Evo 3 Initium Mk2 Power cable
EVO3 Initium is IsoTek's new entry level power cable designed to offer high quality performance at an extremely fair price. Initium is a cost effective upgrade option for replacing all of your free standard black power cables.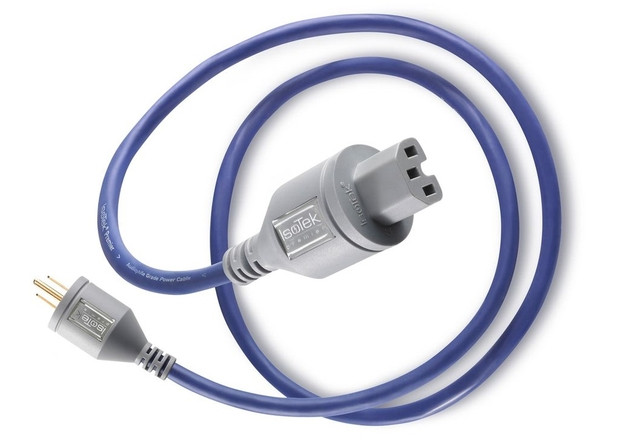 Evo 3 Premier Power cable
EVO3 Premier was inspired by discussions with high-end electronics companies, many of whom produce audio equipment that retails for tens of thousands of pounds and yet is bundled with poor quality power cords that significantly constrain performance.
Premier delivers excellent performance, and also represents outstanding value-for-money. No compromise has been made in relation to the quality of parts and materials used in its construction.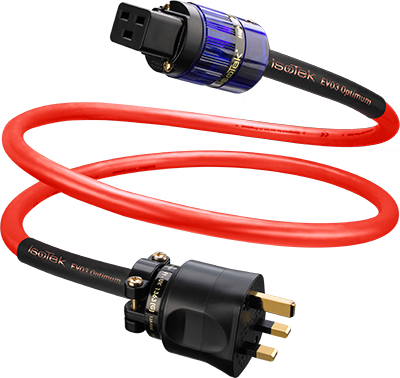 Evo 3 Optimum Power cable
At the Optimum's core are three silver plated Ohno Continuous Cast (OCC) copper conductors, with each conductor strand being of a square configuration for tighter bunching. The OCC offers a vastly superior level of purity with outstanding electrical conductivity, improved flexibility, resistance to fatigue and corrosion.
A high quality FEP provides a very low dielectric constant over a wide frequency range. The three conductors are given a slight rotational twist to aid RFI and EMI rejection, and are then surrounded by a cotton filler which give internal strength and reduce microphony. The whole construction is enclosed in a Mylar wrap to provide an additional dielectric buffer, before applying an active OFC shield for maximum rejection of high frequency interference. A durable PVC outer jacket gives a high degree of flexibility and mechanical strength.
"The EVO3 Optimum turns in an extremely impressive performance. The improvement it makes is profound and should leave no one in any doubt about the importance of mains power."
Hi-Fi Choice Magazine – July 2014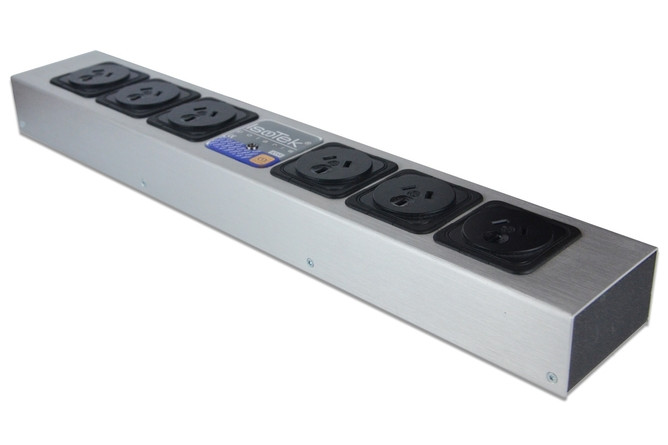 Evo 3 Polaris Power strip
Polaris is a cost effective upgrade to any audio or audio-visual system, delivering improved performance, protection and astonishing value for money.
Removes Common Mode and Differential Mode mains noise.
RFI reduction 30dB.
Independent outlets stop Differential Mode cross contamination.
Unique delta filter topology improves product performance.
13,500A of instantaneous protection, featuring IsoTek's unique sequential protection system.
Internal wiring; multi-strand silver plated OFC copper with PTFE dielectric.
Maximum continues power 2,300W.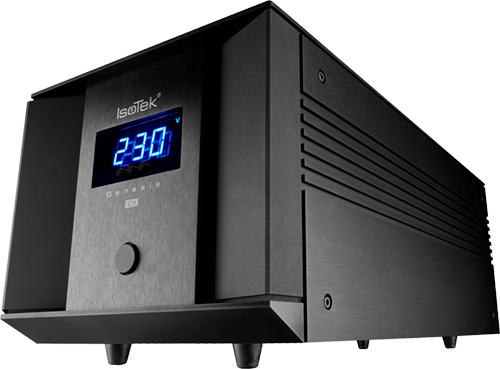 Evo 3 Mosaic Genesis
The EVO3 Mosaic Genesis is a hybridised version of IsoTek's Ultimate series. Combining the extremely low THD sine wave generation engine from Genesis and a lighter version of Super Titan's Direct-Coupled© conditioning network, it delivers the perfect balance between power and performance.
Removes both Common Mode and Differential Mode mains noise.
Medium power: (three outlets provide new sine wave generation) exceeds 85dB of noise reduction, extending to zero Hz. High current: (two outlets) offers extremely low- impedance and RFI reduction of 75dB

(50 ohms standard).

99,000A progressive protection circuit.
Internal wiring; solid core silver plated PCOCC with FEP virtually an air dielectric.
150W of totally clean power for front-end components (three outlets) combined.
With 4600W (230V @ 20A) for large power amplifiers and mono blocks (two outlets). Combining a single cell mains sine wave generator cell from Genesis combined with a light version of the unique Direct-Coupled© conditioning network of Mosaic Titan

.