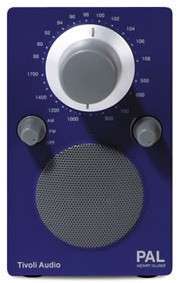 PAL Portable Radio $349 Bluetooth version $449
Yes, there are bigger iPod players but if you need something that sounds terrific, is easily moved around, and was designed to work with your iPod, nothing does it like the PAL radio. The PAL delivers sound that must be heard to be believed from a player this small. In terms of bass, clarity, and loudness, the Tivoli is in a class of it's own.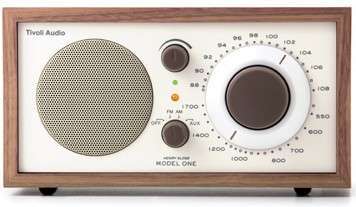 Model One AM/FM Table Radio $349 Bluetooth version $449
The Model One has a tuner that brings clarity to many of the weakest stations. Like all Tivoli Audio products, the Model One AM/FM table radio is compatible with iPod and other players. The Model One is tiny but powerful.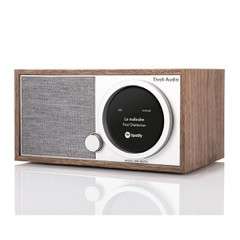 Model 1 Digital $599
Balancing style technology and audio quality the Model One Digital is a radio for the modern era. It delivers a new spin on the original Model One by offering FM, Wi-Fi, and Bluetooth®. It merges the simplistic elements and user-friendly features Tivoli Audio's classic line is known for, but with a tech refresh.
The multi-operational dial and digital navigation screen make changing stations or streaming playlists simple. Its classic styles makes the Model One Digital the perfect complement to your home.



More Tivoli Audio Products Available - Please Email for pricing and availablity